N°003 Sluggish Cup
ITALIAN'S HAVE A WORD FOR THAT FEELING WHEN YOU'VE INGESTED SUCH PRODIGIOUS AMOUNTS OF FOOD YOU HAVE NO CHOICE BUT TO YIELD TO THE DROWSY STATE OF TORPIDITY THAT FOLLOWS—IT'S CALLED
ABBIOCCO
. AUSSIE'S HAVE A WAY OF ENSURING NO MOMENT OF UNFORESEEN CRAVING EVER BE FACED UNPREPARED—IT'S CALLED
THE FLAVOUR SAVER
.
SLUGGISH CUP
IS THE AMALGAM OF BOTH OF THESE NOTIONS, SPECIALLY DESIGNED FOR THOSE WHO WANT A LITTLE MORE OUT OF EACH SERVE. A CUP FOR DRAGGING YOUR FEET IN SATIATION, KNOWING THERE WILL ALWAYS BE EXTRA LEFT BEHIND.
MATERIAL PORCELAIN, CLEAR GLOSS GLAZE
DIMENSIONS H9 x W12 x D8 CM
VOLUME 450 ML
WEIGHT 240 G
COLOUR GUIDE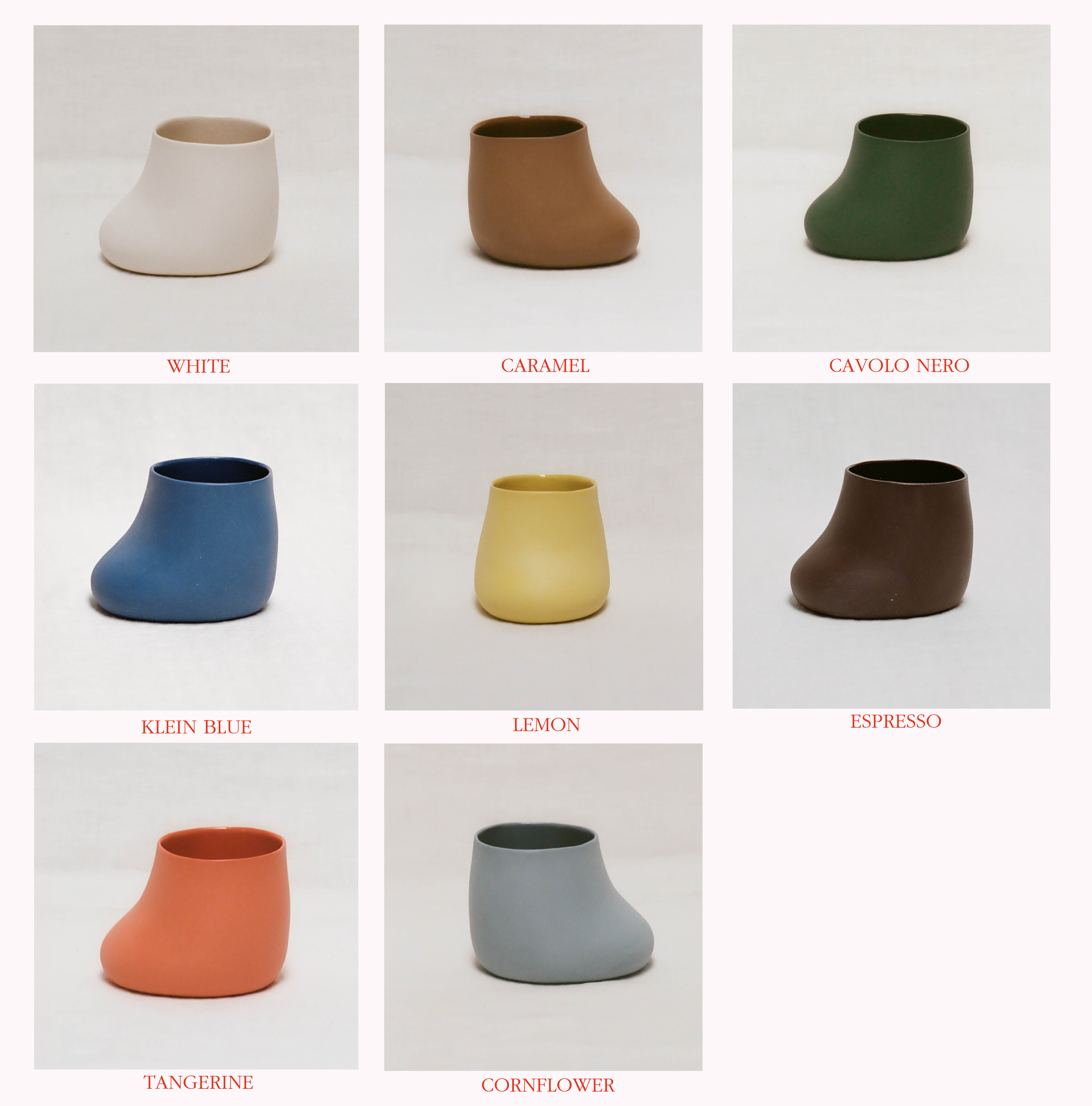 EACH
softedge
PIECE IS HAND-CRAFTED FROM AUSTRALIAN CLAY IN OUR NORTHERN NSW STUDIO. IRREGULARITIES IN COLOUR, GLAZE AND SURFACE ARE A RESULT OF THE INEVITABLE HUMAN TOUCH RECEIVED DURING THE MAKING PROCESS AND SHOULD BE EMBRACED.