N°003 Sluggish Cup
ITALIAN'S HAVE A WORD FOR THAT FEELING WHEN YOU'VE INGESTED SUCH PRODIGIOUS AMOUNTS OF FOOD YOU HAVE NO CHOICE BUT TO YIELD TO THE DROWSY STATE OF TORPIDITY THAT FOLLOWS—IT'S CALLED ABBIOCCO. AUSSIE'S HAVE A WAY OF ENSURING NO MOMENT OF UNFORESEEN CRAVING EVER BE FACED UNPREPARED—IT'S CALLED THE FLAVOUR SAVER. SLUGGISH CUP IS THE AMALGAM OF BOTH OF THESE NOTIONS, SPECIALLY DESIGNED FOR THOSE WHO WANT A LITTLE MORE OUT OF EACH SERVE. A CUP FOR DRAGGING YOUR FEET IN SATIATION, KNOWING THERE WILL ALWAYS BE EXTRA LEFT BEHIND.
MATERIAL PORCELAIN, CLEAR GLOSS GLAZE
DIMENSIONS H9 x W12 x D8 CM
VOLUME 450 ML
WEIGHT 240 G
COLOUR GUIDE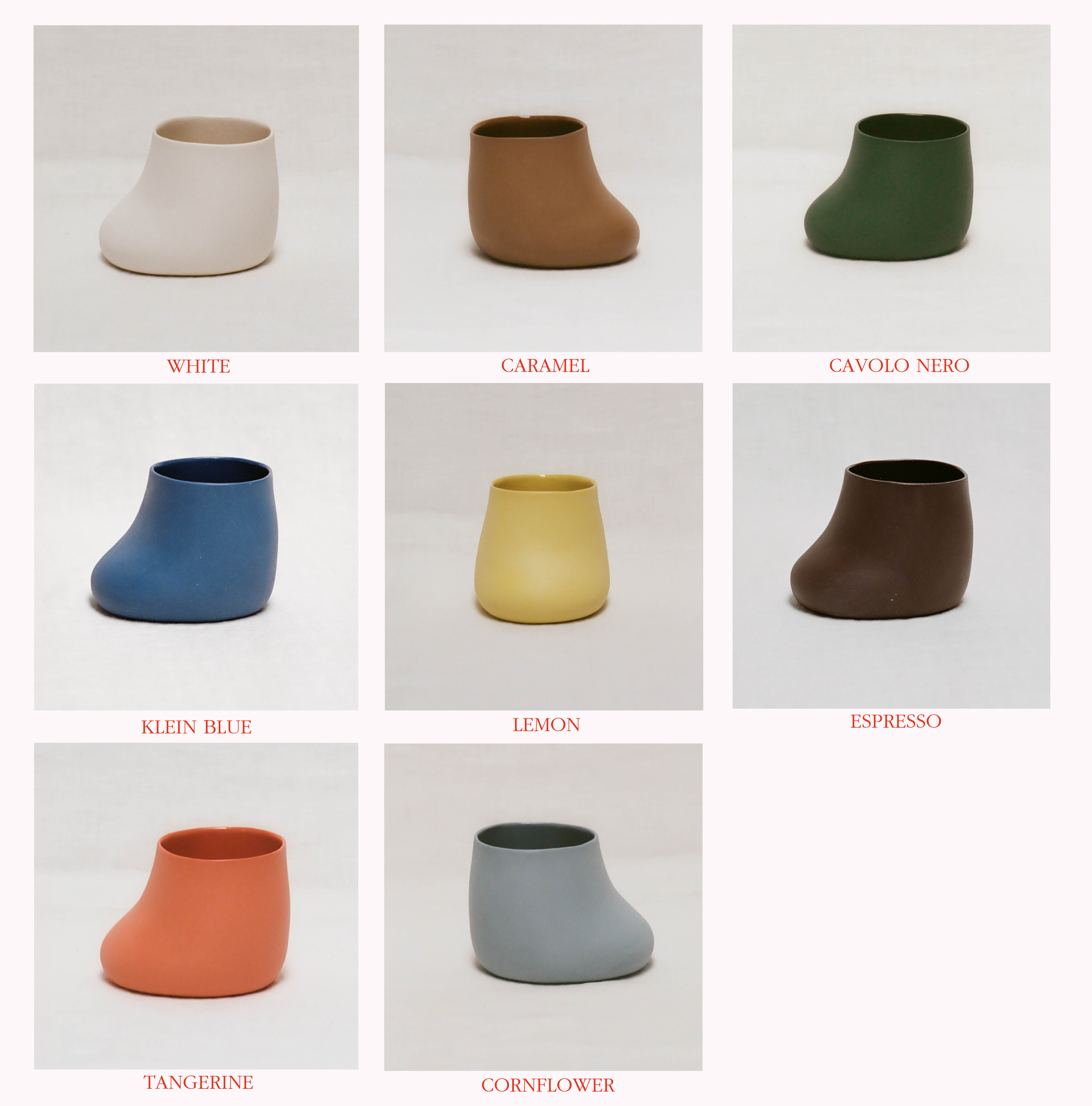 EACH
softedge
PIECE IS HAND-CRAFTED FROM AUSTRALIAN CLAY IN OUR NORTHERN NSW STUDIO. IRREGULARITIES IN COLOUR, GLAZE AND SURFACE ARE A RESULT OF THE INEVITABLE HUMAN TOUCH RECEIVED DURING THE MAKING PROCESS AND SHOULD BE EMBRACED.