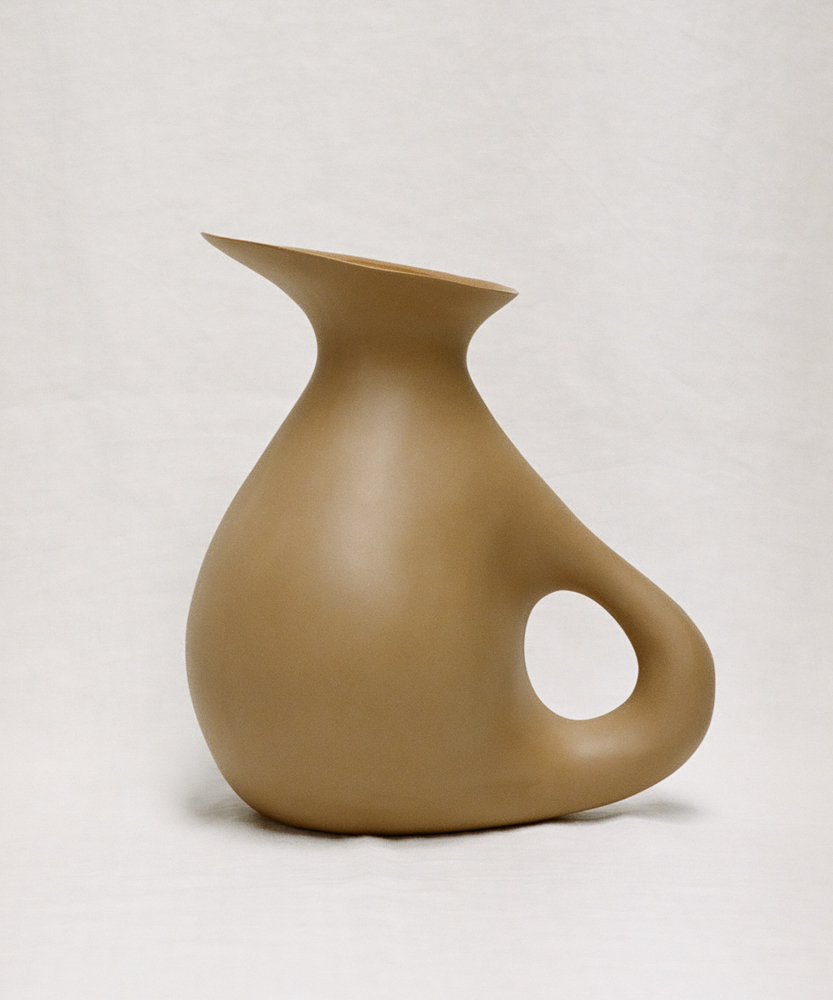 N°001 Ewer
IN MOST SOCIAL CONTEXTS, THE OVERSHARE IS REGARDED AS A FAUX PAS. ON OCCASIONS WHEN WE GATHER AROUND THE TABLE, HOWEVER, THE MORE THE MERRIER. THIS VOLUPTUOUS FOUR-AND-A-HALF-LITRE EWER MAKES LIGHT WORK OF REFILLS DURING A LONG SUNDAY LUNCH, ENSURING CONVERSATION AND THE ACCOMPANYING BEVERAGE OF CHOICE CAN FLOW WITHOUT CEASING. THE HOLLOW HANDLE DESIGN ALSO MAKES FOR MINIMUM WEIGHT AND MAXIMUM GRIPPING SURFACE SO YOU WON'T PULL A MUSCLE IN THE PROCESS.
MATERIAL PORCELAIN, CLEAR GLOSS GLAZE
DIMENSIONS H32 x W25 x D35 CM
VOLUME 4.5 L
WEIGHT 1.8 KG
$520
PLEASE NOTE WE ARE TAKING A BREAK FROM THIS DESIGN WHILE WE SPEND SOME TIME REFINING AND REITERATING IT. THE EWER WILL BE BACK IN 2022.
COLOUR GUIDE
EACH softedge PIECE IS HAND-CRAFTED FROM AUSTRALIAN CLAY IN OUR NORTHERN NSW STUDIO. IRREGULARITIES IN COLOUR, GLAZE AND SURFACE ARE A RESULT OF THE INEVITABLE HUMAN TOUCH RECEIVED DURING THE MAKING PROCESS AND SHOULD BE EMBRACED.

MORE INFO